Keuka Foundation Gala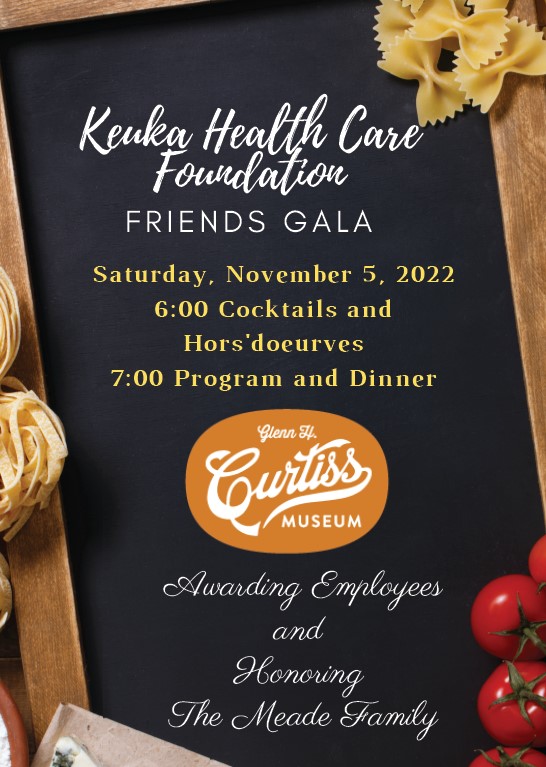 Each year, the Keuka Foundation Gala is held to support the caring work of Ira Davenport Memorial Hospital and the Harriet Taylor Health Center in Bath, NY.  This year's event, which will be held Saturday, November 5 at the Curtiss Museum in Hammondsport, NY, will feature a Tour of Italy theme.
This year's honorees will be the Meade family of Hammondsport.
Funds raised from the Gala are used to enhance the quality of care offered to patients in the Bath area, acquire the latest medical technology and equipment, provide highly qualified physicians, nurses, and staff, and give our patients comforting facilities to heal.
Click here to register for this year's Keuka Foundation Gala.