First Responder Appreciation Event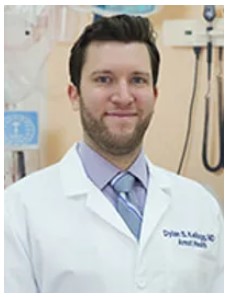 Arnot Health will hold a First Responder Appreciation Event on Thursday, November 3 from 6:00 to 8:00 pm at the Clarion Inn in Elmira.
The event will feature a cocktail reception with heavy hors d'oeuvres and time to socialize with your first responder colleagues, followed by a presentation by Arnot Health Emergency Department Physician Dylan Kellogg, MD (pictured at right).  Dr. Kellogg will speak on the importance of wellness, emphasizing what first responders can do to practice self-care, recharge their batteries, and make sure they can continue to serve their communities in their various capacities. 
This event is being sponsored by Arnot Health as a thank you to all of our region's first responders for the work they do.
Registration closed. Thank you for your interest.