Children's Miracle Network Miracle Family
Your support of the Children's Miracle Network assures that our community families have access to the very best in neonatal intensive and pediatric care. Each year, we share the story of a family and their miracle.
The McConnell Triplets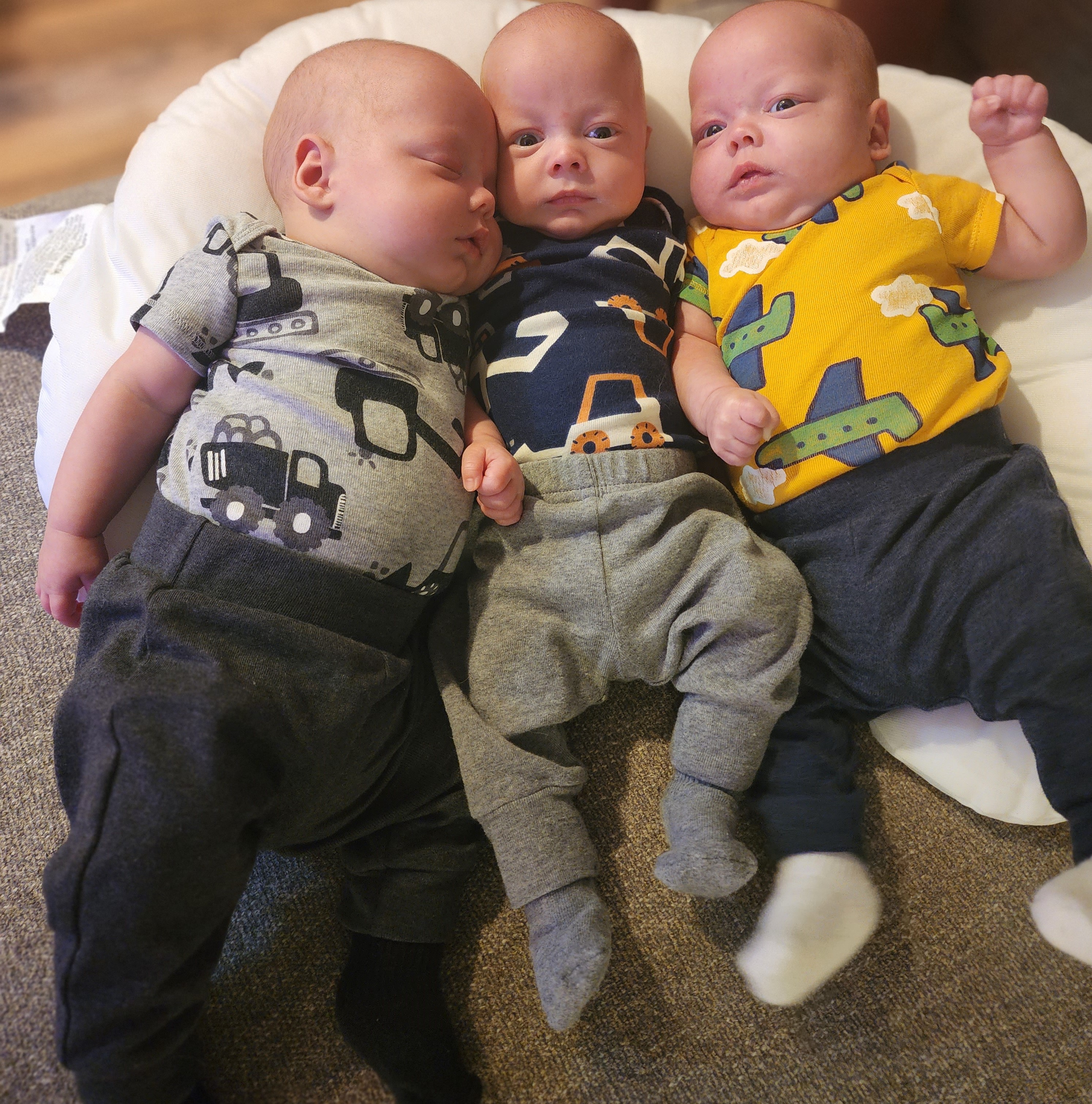 It has grown to be a cliché, "it takes a village to raise a child" but in the McConnell family, this adage is so close to the truth.  Having unexpected triplets, Alex & Trevor have received support starting from the staff in the NICU, then all the way home to their small community of Lindley.
Born at 30 weeks and weighing a collective 8lb., 12oz, these little gentlemen grew and developed in the NICU under the careful skill of the doctors and nurses.  Identical triplets are a one in two million possibility and the NICU was there to tend to the McConnell's million chance babies.  Levi, Lex, and Lucas all need oxygen and nutritional support during their two and a half months stay.  But it was the support of the staff that touched their hearts deeply.
"The NICU is a hard place to be, but the NICU nurses made it easier.  They make an incredibly difficult situation bearable.  It is a long hard road, but the staff are right there with you.  They not only care for your babies but also for mom and dad" recalls a grateful dad. The NICU staff, the McConnell's community, church, family, and friends were all in to set a path for these million chance miracles.
Thanks to the support of Children's Miracle Network Hospitals, the state-of-the-art technology and trained staff was there to help the triplets with the challenges they faced.
Ways to Give
Care for Local Children
Every dollar raised locally stays in our region to benefit a child through medical care, equipment, programs, or education. Arnot Ogden Medical Center Children's Miracle Network has raised more than $7 million to support healthcare services for local infants and children.