Dialysis Center at Arnot Health
The Dialysis Centers at Arnot Health work to provide a healing environment to those living with End Stage Renal Disease. Our centers provide hemodialysis treatment on an outpatient basis as well as peritoneal dialysis and follow-up. I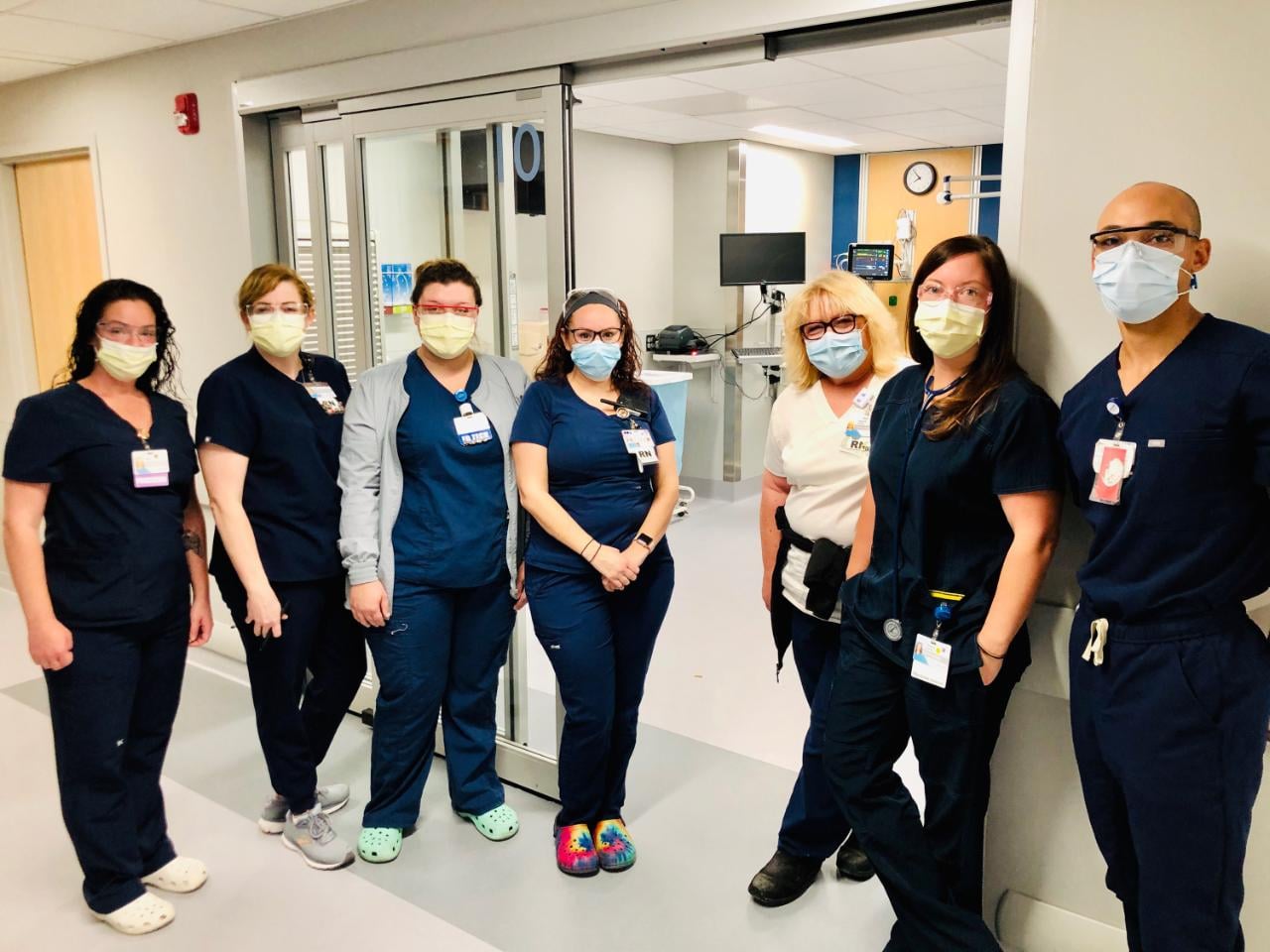 Our Corning and Elmira, NY facilities have easy access for patients, state-of-the-art machines with an in-house water filtering system that insures water purity, individual TVs, a large waiting room for friends and family, and ample parking. Our facilities are staffed with board-certified nephrologists and renal dialysis nurses. Inpatient hemodialysis is also provided at Arnot Ogden Medical Center.
For more information call our Elmira, NY Dialysis Center at 607-737-4186.
Dialysis Therapies
Hemodialysis — high flux therapy utilizing state of the art dialysis equipment
outpatient
acute inpatient
transient patients
Home Peritoneal Dialysis
CAPD - continuous ambulatory peritoneal therapy
CCPD - continuous cycle peritoneal dialysis
Continuous Renal Replacement Therapy
CVVH - continuous veno-venous hemodialysis
Dialysis Care Team
Medical
Three board certified nephrologists provide medical care for dialysis patients as well as those with Chronic Kidney Disease.  Medical coverage is available 24 hours a day, seven days a week.
Nursing
Registered nurses provide oversight for all dialysis treatments. The medical center utilizes a combination of Registered Nurses, Licensed Practical Nurses and Patient Care Technicians in rendering direct patient care. Registered nursing coverage is available 24 hours a day, seven days a week for emergency dialysis treatment.
Nutritional Services
Two Registered Dietitians are available for nutritional education and counseling.
Social Work
Two MSW social workers are available to provide psychosocial assessment and counseling.