Child Life Services at Arnot Health
Our family-centered approach to care recognizes that hospitalization is stressful for children in different ways than for adults. A child life specialist and board-certified medical art therapist are available to meet with children who come to Arnot Ogden Medical Center.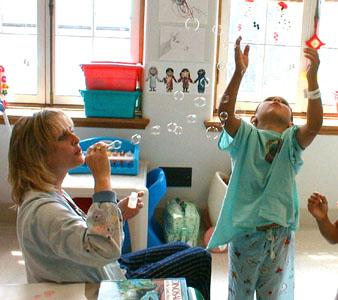 We have age-appropriate toys, games, art supplies, and videos to bring to your room. Sometimes children process through play, and sometimes they just play.
We help children prepare for surgery by explaining what they can expect to see, hear, and experience. We accompany them into surgery if requested.
We spend time with children when a family member is undergoing treatment.
Contact Us
Whether your child or a family member is receiving treatment, our services are available. Simply speak to your nurse about our services, or call to request assistance: (607) 737-4537.