Anterior Cruciate Ligament (ACL) Reconstruction
ACL Reconstruction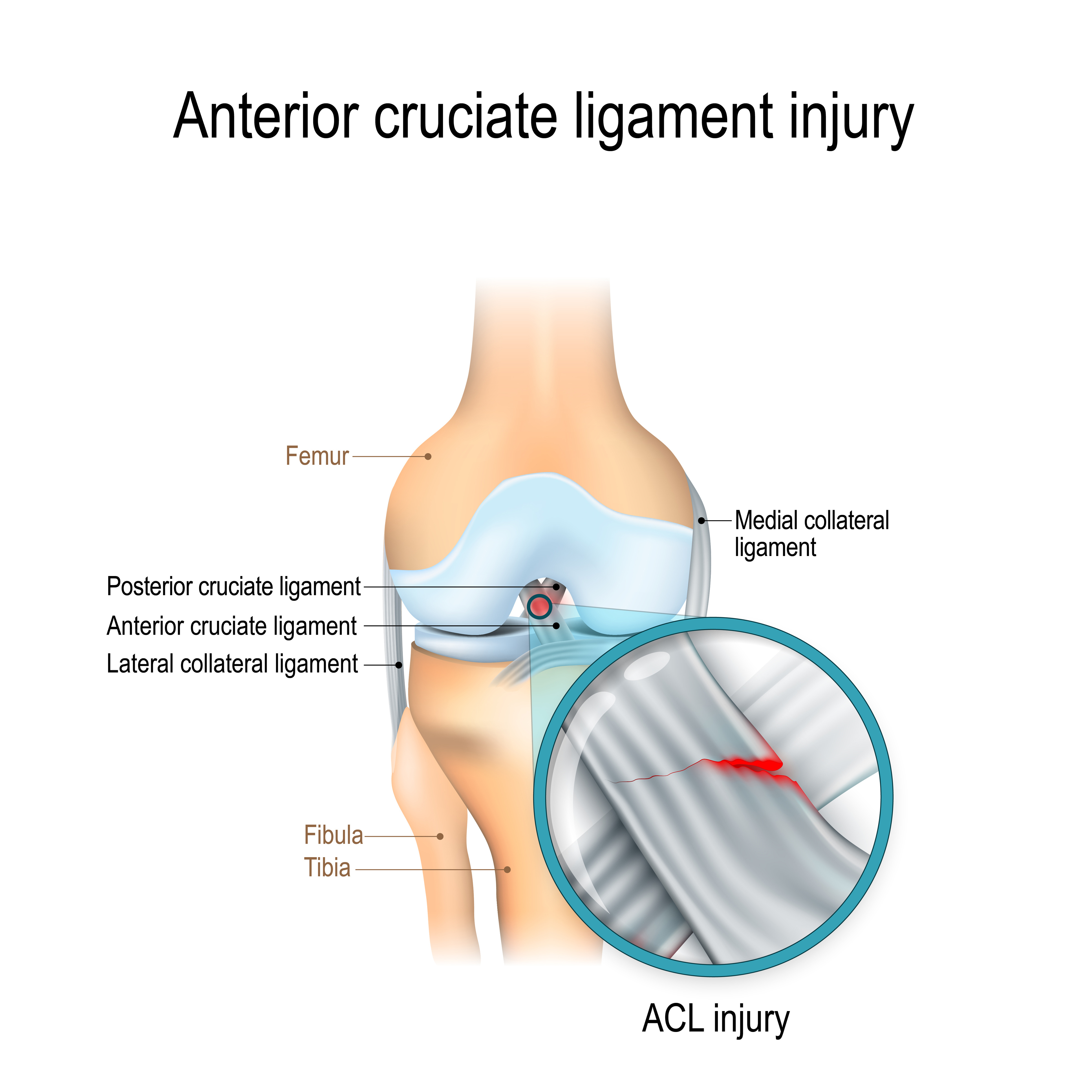 ACL reconstruction is a very common surgery to replace a torn anterior cruciate ligament (ACL), one of the major ligaments of the knee.  These types of injuries commonly occur during sports such as football, basketball, volleyball and soccer that involve sudden stopping and changes in direction, which can result in ACL tears. 
During ACL reconstruction, the surgeon removes the damaged ligament and replaces it with a graft, usually a tendon, that previously connected muscle to bone. The graft tendon can be taken from another part of your knee, such as the patella tendon, or from a deceased donor (cadaver).
 ACL reconstruction is performed as an outpatient surgery by an orthopedic specialist.  Your physician will discuss options for the type of graft that will be used, weighing the advantages of each for your specific situation.
ACL Education
You have been told that your ACL is damaged. Now what?  Dr. Jared Smith discusses what the ACL does and how treatment can restore its function.
Physicians and Healthcare Providers